"Almost one in ten employers to drop health insurance coverage under Obamacare."
Source: Natural News
Wouldn't it be nice to be free from the administrative and financial burden of offering medical benefits?  Headlines like the one above make it seem possible to stop worrying about double digit premium increases, claims reviews, Cobra management and plan design changes.  So should your company consider taking this step?
The answer is … maybe.
Calculating the financial impact of dropping health coverage starts out pretty easy:
Determine what you'll save by no longer paying health insurance premiums.
Add in savings from reduced need for staff to support the benefit.
But there's a flip side.  How will you compensate your employees for the loss of the benefit?
Let's start simple: provide an allowance to employees who furnish proof that they have purchased coverage on the exchange.  The allowance will be the lesser of the actual cost of their coverage or the amount you were contributing to the plan on their behalf under the old systems. Yet, that amount can be grossed up because the employee is no longer paying premiums on a pre-tax basis.  Oh wait, now there is no savings … We are back to square one.
Recruitment and Retention
Dropping coverage can affect your workforce in other ways.  The allowance you offer won't meet the needs of all of your employees.  For young, healthy employees, the subsidy has the potential to be a pretty good deal.  These employees will be able to obtain adequate coverage on the exchange at a cost that is at or below the cost of group coverage.
Unfortunately, your older employees will have to pay more for coverage.  Those employees will be attracted to employers who still offer group health plans.  Plus some employees, regardless of age or health status, will want the convenience and security of employer-provided health benefits.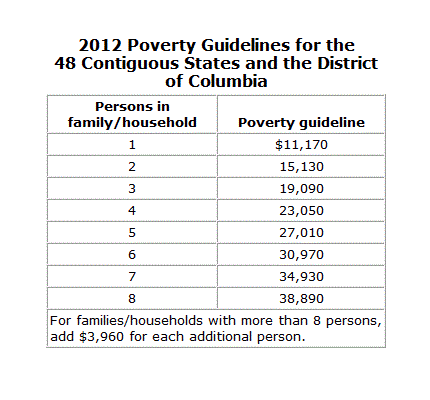 There is a subsidy designed to make exchange coverage affordable.  This safety net is for families with incomes four times the poverty level or less and is heavily subsidized by penalties on employers referred to as "the sledgehammer".  An employer who has more than 50 full time employees and does not offer a health insurance plan and has ONE employee who obtains subsidized coverage on the exchange will be penalized $2000 for each full-time person they employ after the first 30 employees.  Suddenly it can cost more to drop health insurance coverage than to keep it.
It may be best to leave your coverage in place and continue to pay premiums.  If you offer coverage to your employees, it has to be deemed both "valuable" and "affordable".  The term "valuable" hasn't been defined by the IRS yet.  "Affordable" means that the employee cost of coverage cannot be more than 9.5% of the total family income.  This will need to be taken into account as employee contribution rates are set, but there is still no way for an employer
to know the total family income.  To avoid penalties, the employee contribution rate needs to be set lower than 9.5% of the lowest paid full-time employee's salary.  Even then, employees will shop the exchange to see if coverage is available at more reasonable rates.  If they obtain coverage and their household income is less than 4x the poverty level AND if it is determined that the employer's coverage was either not "valuable" or not "affordable," then the employer will be notified by the IRS and penalized $3000 for each such employee.  This penalty has been nicknamed "the tackhammer".  A company cannot get hit with both the sledge and the tackhammer penalties.  Additionally, the maximum tackhammer penalty cannot exceed what the employer would have paid in sledgehammer penalties had they cancelled coverage altogether.
What will employers do?
"A survey of 368 mid-sized and large companies by consulting firm Tower Watson last summer indicated only about 10% of employers planned any significant changes for 2012 or 2013.
However, when the Tower Watson survey asked about 2014-2015, the picture got muddier. Most employers (71%) said they expected to continue sponsoring health insurance plans, but many are considering major changes as more of the healthcare reform law kicks in." – Money Morning
Employers are taking their time to analyze their choices, reviewing these matters as PPACA rules gradually go into effect.  Very few will make any significant decisions before the November elections.  If the Democrats retain control, it will be time to start analyzing PPACA as it pertains to your business.  For now, employers should get up to speed on the basics so they can make the best decisions in 2013.
______________________________________________________________
Laura Pavalis is the Director of Human Resource Services at CFO Systems, LLC.  She has more than 30 years of HR leadership experience in the financial, oil and gas, real estate, and non-profit industries.